Ski School Adaptive Bibs
Kinderlift™ custom made bibs for adaptive ski programs are available for the the instructor, guide or the skier. The polyester mesh fabric comes in neon yellow or neon orange to stand out on the ski slope.  Every Kinderlift custom bib is made in America with quality materials.
One size fits most sizes (Velcro at the shoulder and waist to adjust the fit)
Logo / lettering on both the front and back
Long or short versions of the bibs to fit your needs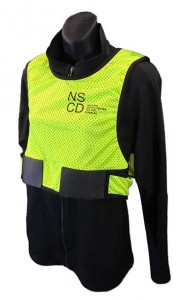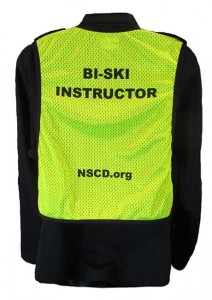 How To Purchase
Contact us for pricing and design details or to order a sample.
For ski schools or to make bulk/custom purchases please call (303) 898-2242 or drop us a line here.